The nationally recognized and award winning team of attorneys at Cordisco & Saile, LLC fights to protect residents of Pennsylvania, New Jersey, and beyond who have been injured in an accident or by the negligence of someone else. We work directly with insurance companies and 3rd parties on our client's behalf to make the process as easy as possible while our team is working to get you the best compensation for your case.
Our legal services include injury and product liability cases from car accidents, truck accidents, bike accidents, motorcycle accidents, slip and fall, pedestrian accidents. dog bites, defective medications, defective products, workers compensation, nursing home neglect, and more.
Contact us today to learn more about your legal rights, and see what we can do to get your life back to the way it was.
John F. Cordisco, attorney at law, has led a diverse life of service, dedication, and philanthropy. His passions bring him to serve in and out of the…
Attorney Michael L. Saile, Jr. proudly serves and helps personal injury victims throughout Bucks County, PA. Recognized with a perfect score on Avvo…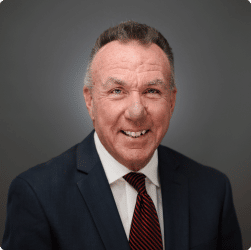 Mr. Bradway is certified as a specialist in the practice of workers' compensation law by the Pennsylvania Bar Association
Steven J. DeBonis, joined the law firm in January 2020 after over four years of experience in the public sector.
Legal Assistant &
Medical Record Procurement
After rejecting an $85,000 offer, our Plaintiff, a thirty-eight year old New Jersey resident, and his attorneys, Michael L. Saile, Jr. and John F. Cordisco, of Cordisco & Saile, LLC decided to try the Bucks County auto accident case in front of an arbitrator. On behalf of their client, Cordisco & Saile, LLC obtained a verdict of $1,377,000.
Our client, a 30 year-old male, was seriously injured when the driver of a corporate box truck crossed over both through lanes of eastbound traffic on Street Road in Bensalem, blocking our client's lane of travel resulting in the crash.
Our clients, a local Bucks County couple, were traveling by car one Our client was seriously injured as a pedestrian after she was struck by a transit van. Injuries Our client, a Bucks County woman, rolled her ankle in a deep, neglected pothole in a Bensalem shopping center parking lot. The shopping center and dilapidated parking lot is owned by a large commercial real estate conglomerate.
Our client, a Bristol, PA man, was seriously injured when he was rear-ended by an armored car just a mile from his home.
Our client, a Langhorne, PA woman, was seriously injured when a large dog knocked her over unexpectedly.
Our client, a local tow truck driver was working in an Emergency Response Zone on the side of a disabled tractor trailer when he was struck by another truck driven by an improperly trained driver.
Our clients, a local Bucks County couple, were traveling by car one evening when they were struck head on by another driver at a high rate of speed. In the collision, the female passenger suffered significant injuries, including permanent injuries to her spine.
Please fill out the quick contact form below for a fast and free case consultation. We will contact you within 24 hours!