Average Workers Compensation Head Injury Settlement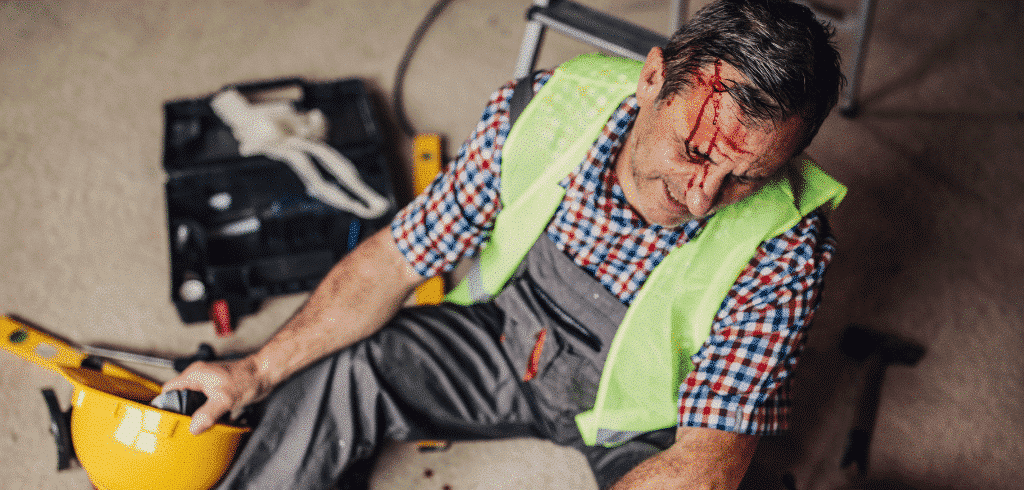 The average workers' compensation settlement for traumatic brain injuries was approximately $136,000 from 2013 to 2018, according to the National Council on Compensation Insurance. The average workers' comp settlement for all injuries affecting the head and central nervous system was $93,942 in 2019 and 2020.
This is significantly higher than the average for all types of claims, which was about $51,000. Approximately 2.5% of traumatic brain injury claims exceed a million dollars. Traumatic brain injuries account for 17 percent of claims between $3 million and $5 million and approximately 30 percent of claims over $10 million.
If you have experienced a work-related brain injury, the amount of workers' compensation you receive will generally vary based on the severity of your injury and its long-term effects. 
Complications from head injuries may be serious and could include memory problems, difficulty processing information, and physical disabilities. Head injury cases with serious complications tend to result in compensation on the higher end of the range. Our average lawsuit settlement in these cases is $2,134,583.
Conversely, concussions are classified as mild traumatic brain injuries, and the effects are not as severe as other traumatic brain injuries. However, we have found that the effects are far from mild in many cases. 
As a result, a concussion can result in a substantial workers' compensation settlement. Our Lehigh Valley brain injury lawyers have settled concussion lawsuits for amounts exceeding $20,000.
Get the Results You Need with the Experienced Workers' Compensation Lawyers at Cordisco & Saile
Our Pennsylvania brain injury lawyers at Cordisco & Saile have been helping injured workers recover millions of dollars in workers' compensation for more than 30 years. We understand the toll head injuries take on you and your family, and we will not stop fighting until we win you the workers' comp settlement you deserve.
Founding partner John Cordisco & Managing attorney Michael L. Saile, LLC, Jr. were named National Trial Lawyers – Brain Injury Top 25 in 2023.
Above-Average Case Results
Our brain injury lawyers in Bucks County and the surrounding areas get above-average case results because we know what it takes to consistently win at the negotiating table. We are unafraid to take your case to trial if necessary because we know how to get results. 
Our head injury case results include the following: 
$10,000,000 for brain and spinal injuries in Philadelphia

$2,900,000 for traumatic brain injury in Bucks County

$1,000,000 for traumatic brain injury in Bucks County

$470,000 for brain injuries in a wave runner accident

$242,500 for traumatic brain injury 

$195,000 for traumatic brain injury in Bucks County
A Reputation for Excellence
Our reputation gives us an advantage in settlement negotiations because the insurance companies know by our track record that we can win in court. Our reputation has also drawn the attention of our peers, who have recognized our accomplishments with the following honors and awards:
A Martindale-Hubbell Preeminent rating for the highest level of professional excellence

Super Lawyers

The National Association of Distinguished Counsel's Top one percent

Litigator Awards' Top one percent  

The National Trial Lawyers Top 100

A perfect five-star Google reviews rating
Our client testimonials mean everything to us because they show us the very real difference we have been able to make in their lives by achieving the results they needed and deserved. We regularly receive testimonials from our clients, such as the following:
Types of Workers' Compensation Benefits for Work-Related Head Injury
Workers' compensation covers surgical and medical expenses related to your work-related brain injury. Pennsylvania workers' compensation laws allow you to choose one of six providers on your employer's list for the initial treatment and the initial 90-day period, after which you can use any doctor you choose. 
If the employer does not provide such a list, you can use any doctor you choose from the beginning.
Workers' compensation provides a tax-free weekly payment of two-thirds of your average weekly wages if your doctor determines you are at least 35 percent disabled. 
There is no time limit for how long you can receive benefits. However, your employer and the insurance company can reevaluate your status after 104 weeks.
If you receive a lower impairment rating, you will receive partial disability benefits for a maximum of 500 weeks. If you later receive an impairment rating from a qualified health care provider that exceeds 35 percent, you can file a workers' compensation petition for reinstatement of total disability status.
Pennsylvania's workers' compensation laws provide an unusual benefit known as "specific loss." Specific loss benefits compensate injured workers for certain permanent injuries, including the following:
Partial or complete loss of the use of limbs and appendages

Partial or complete loss of sight or hearing

Permanent visible disfigurement
According to the University of Utah Health, people with brain injuries may experience the following, which may qualify for a specific loss award:
Changes in vision

Paralysis

Balance problems

Cognitive impairments
You may qualify for a specific loss award if you have experienced a brain injury that has permanently impaired your brain functionality, bodily functions, five senses, or mobility. These awards can be substantial. This is one reason for the high workers' compensation settlements Pennsylvania workers with brain injuries may receive.
In the event of the death of a spouse or other next-of-kin in a work-related accident, you may be eligible to receive death benefits through workers' compensation for up to two-thirds of the deceased workers' wages, depending on how you are related to the deceased. 
What Is the Difference Between Workers' Compensation and Personal Injury Settlements for a Head Injury?
Workers' compensation is an insurance program paid for by employers to provide workers with a streamlined process of receiving compensation following a work-related injury. 
Benefits in a workers' compensation case provide a more limited scope of compensation than personal injury settlements, and workers need not prove negligence by the employer to obtain benefits. The process is also generally faster than getting a personal injury settlement.
Personal injury settlements generally require a lawsuit to be filed. Employers covered by workers' compensation cannot be sued. However, you may be eligible to file a personal injury lawsuit if you are an independent contractor under Pennsylvania law or a third party contributed to your head injury.
Proceeds in a personal injury lawsuit may include the following:
Economic damages – compensation for verifiable monetary losses, such as medical expenses, lost wages, and lost earning capacity

Non-economic damages – compensation for pain and suffering, loss of society, loss of bodily functions, and other losses to your quality of life

Punitive damages – damages awarded only in rare cases to punish a party whose conduct was especially grievous
The outcome of a personal injury lawsuit is less certain than workers' compensation cases. If a settlement cannot be reached, the case may be taken to a trial by jury.
Am I an Independent Contractor?
Pennsylvania regards workers as employees unless proven otherwise. An employer may claim that you are an independent contractor to avoid coverage or in an attempt to fight a claim. Even if your employer pays you as a 1099 employee, this does not make you an independent contractor for workers' compensation purposes.
You can only be classified as an independent contractor if you meet the following criteria:
You are free from the direction and control of the employer.

You provide work to the employer as part of an independent trade or business.
If you work in the construction industry, you must meet additional criteria, such as having a separate place of business, your own tools, and a liability insurance policy of at least $50,000.
Does an Employer Have a Defense Against Paying a Workers' Compensation Claim?
Employers that fight workers' compensation claims may try to avoid payment on the claims by alleging the following:
You are an independent contractor

Your injury was self-inflicted

You were injured as a result of violating the law

You were injured while under the influence of drugs or alcohol

Your injuries did not occur at work.

You are faking your injuries.

You never hit your head.

You failed to report your injury or file your petition on time.
No matter how far-fetched your employer's claims, going against an employer can be complex. Doing so without an experienced workers' compensation attorney could result in further denials or low compensation. In the worst-case scenario, you could miss important deadlines and forever forfeit your ability to collect the compensation you deserve.
How Long Do I Have to File a Workers' Compensation Claim in Pennsylvania?
You must report the injury to your employer within 21 days of the incident. If your workers' compensation benefits are denied, you must file a claim petition within three years of the denial. If your case is denied, you should contact an attorney as soon as possible to ensure the attorney has early access to the following:
Witnesses

Physical evidence

Personnel files

Medical records
Your attorney will also need sufficient time to retrieve your medical records and investigate the cause of your denial. Contacting a brain injury lawyer in Philadelphia, Lehigh Valley, and the surrounding areas can ensure you have the strongest case possible when you file your claim petition.
What Are the Common Causes of Workplace Concussions and Head Injuries?
According to the National Council on Compensation Insurance, 85 percent of all traumatic brain injuries in the workplace are caused by the following:
Slips and falls

Being struck by or injured by an object or person

Motor vehicle accidents
What Can Impact a Workers' Comp Head Injury Settlement?
Workers' compensation following a head injury is primarily impacted by the severity of your injuries. If you sustain a traumatic brain injury, it may be classified as mild, moderate, or severe. Mild traumatic brain injuries, or concussions, generally result in less compensation than moderate or severe ones.
This is because concussions typically result in temporary disabilities, while moderate and severe brain injuries are likely to have permanent effects. Generally speaking, the more disabling the effects, the higher your case value.  
However, the following factors may prevent you from receiving your full case value:
Misdiagnosis of your brain injury

An inaccurate impairment rating by your doctor

Missed medical treatments

Unreported symptoms

The lawyer you hire
When you hire one of our experienced workers' compensation attorneys as early as possible in your case, you can rest assured that we will put our experience to work to ensure you get the maximum value the law will allow. We will advise you from the beginning about the actions you can take to maximize your case value.
How Cordisco Handles Workers' Comp Injury Cases
When you hire a Lehigh Valley injury lawyer from Cordisco & Saile, we will go right to work to advance your case and get you the workers' comp settlement you deserve. To maximize your compensation, we will need to take a step-by-step approach.
Before we can move your case forward, we will need to investigate the case. This will require us to do the following:
Retrieve and review your medical records supporting your injuries

Review your pre-existing medical records.

Consult with vocational experts who can provide an accurate impairment rating.

Obtain your personnel file to verify that you were a statutory employee and that you reported your injuries within 21 days.

Compile government records that show whether you receive other forms of compensation, such as social security.

Interview witnesses who saw the accident or who can verify your limitations.
2. Negotiate a Settlement
Allowing an experienced attorney from our offices to negotiate your settlement on your behalf places you on a level playing field with the employer and its insurance company. Our attorneys are skilled negotiators, and our outstanding record of large verdicts gives us an upper hand in negotiations.
3. File Your Claim Petition
We will file your claim petition with the Office of Adjudication and skillfully represent you in your workers' compensation hearing if such a hearing becomes necessary. In many cases, we can negotiate a settlement before a hearing is needed. If you need to appeal a previous ruling, we can file your appeal.
4. Advise You of Third Parties You May Sue
You may have the option to sue third parties in a civil lawsuit in addition to a workers' compensation claim. We can advise you of who these third parties are and file a lawsuit on your behalf. We may be able to negotiate a significant settlement or win a substantial verdict in court. 
Third parties who may be liable for workplace head injuries include the following:
A premises owner

A vehicle driver or insurance company

The manufacturer of a defective product

A subcontractor
If you are an independent contractor, you generally will not qualify for workers' compensation, but we can help you file a lawsuit against the employer. 
Schedule a Free Consultation Today
If you have suffered a brain injury from a workplace accident, you may be eligible for a substantial workers' comp head injury settlement. You may also be eligible to pursue significant damages through a personal injury lawsuit. 
Our brain injury lawyers at Cordisco & Saile help workers with head injuries in Bucks County, the Lehigh Valley, and throughout Pennsylvania recover the compensation they deserve. Contact us today for a free consultation.